RENTAL OF MOORING BUOYS IN L'ESCALA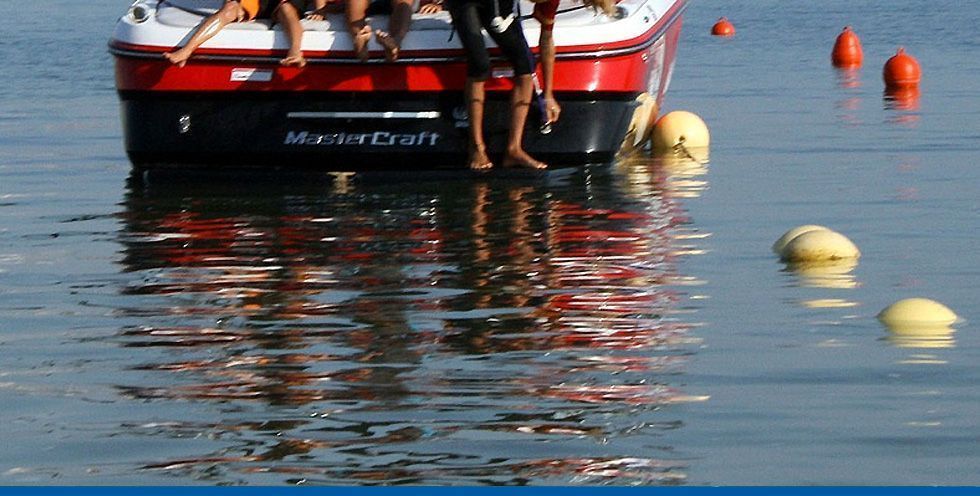 RENTAL OF ANCHORING BUOYS AT L'ESCALA
Mooring area for jet skis and boats up to 6,5m of LOA at Riells Beach in L'Escala. Buoys can be rented by the day, week, month or season (which runs from 15th May to 20th September). If you'd like to book a buoy for your boat, just fill in the form further down on this page. You need to provide precise information on your arrival and departure dates, along with the make, model and registration number of the boat.
You must have third-party civil liability insurance cover in order to be able to rent mooring buoys. You must also submit a receipt to prove that your insurance payments are up to date.
If you don't have this insurance cover and you'd like to take out a policy, let us know and we'll put you in contact with our insurance broker who'll present you with a range of options so you can choose the one that best suits you.
Check all the rates for the buoy field on this page.
Book a buoy for your boat now by filling in the form at the bottom of the page.
Find us at the end of Riells Beach, right next to the port breakwater. A sheltered location, ideal for mooring.
MOORING BUOYS RENTAL
MOORING BUOYS RENTAL
1st July to 31st August
LOA
< 5 mts
1 Day N/D
1 Week 153€
2 Weeks 290€
1 Month 493€
2 Months 879€
Season 1.175€
LOA from
5 mts onwards
1 Day N/D
1 Week 192€
2 Weeks 368€
1 Month 625€
2 Months 1.118€
Season 1.430€
LOA from
6 mts onwards
1 Day N/D
1 Week 240€
2 Weeks 451€
1 Month 790€
2 Months 1.397€
Season 1.670€
Jet-Ski
Jet-ski
1 Day N/D
1 Week 133€
2 Weeks 253€
1 Month 432€
2 Months 799€
Season 1.015€
LOW SEASON RATES
June & September
Rental of mooring buoys
All lengths
1 Day 16€
1 Week 110€
2 Weeks 205€
1 Month 360€
CHECK AVAILABILITY OF ANCHOR BUOYS
Your anchorage in L'Escala