ACTIVITY HOLIDAYS AND WATER SPORTS
in L'Escala (Girona)
Funtastic is the centre for you…
If you like water sports
If you want to enjoy them in the spectacular surroundings of the Costa Brava and Empordà area
If the most important thing for you is a personalised and flexible service
If you're looking for a centre with experience and regularly updated modern equipment
If you prefer to be spoken to in your own language
FUNTASTIC
Funtastic is a water sports centre that has been operating in L'Escala, Girona, since 1978. The centre is a base for officially approved water skiing and sailing schools covering all disciplines. The schools offer water skiing, wakeboarding, windsurfing, catamaran sailing and dinghy sailing courses.
Funtastic is also an RS test centre where you can test several models in the range of RS Saili, the famous British sailboat builders, or the fabulous Weta 4.4 Trimaran, among others. What's more, we offer other activities such as SUP (stand-up paddleboarding), kayaking, Ski-Bus rides, Ringo rides and the rental of motorboats without a licence. Last of all, we have a sheltered buoy field where you can moor your boat or jet ski.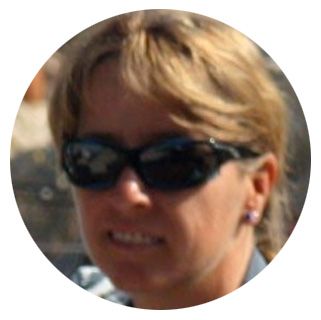 Petra
Petra is German and has been working at Funtastic for 25 years. She's our front office manager, course coordinator and customer service manager. It's truly impressive to see her dealing with customers in five languages almost simultaneously without even thinking about it!
Iona
Iona has been with us for the last four years and as a leisure instructor she is responsible for the coordination of the summer camp. She loves surfing and windsurfing and in winter she is a ski instructor in the Vall d'Aran. A real water and alpine sports lover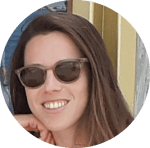 Eva
Eva joined one year later than Iona, but they work together in the house and she also loves windsurfing. She is a leisure instructor and has training in kayaking. She is a cheerful and very versatile person. She is preparing a master's degree in teacher training.

Héctor
Héctor is the senior instructor of our team and has been with us since 2005. He's a windsurfing, sailing and wakeboarding instructor. A real sports and running enthusiast, he teaches all year round, since he works as a ski instructor in Andorra in the winter.
Guille
Despite being very young, Guille is one of the most veteran members of the team. He has been around here with us since he learnt to walk! For years, he has been taking all kind of courses that lasted all summer. Now he is a fundamental player who can do all sorts of tasks.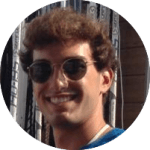 Paul
Paul is the latest addition to the team, he arrived in 2020 and quickly found his place as beach manager and attending to customers at the entrances and exits to the water. He is French, practices athletics and studies physiotherapy at the UNI of Girona.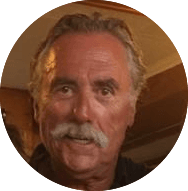 Xavi
Xavi is one of the co-founding partners of Funtastic. He's been part of the staff almost from the beginning and is a sailing and windsurfing instructor. He's also the operational manager, making sure that everything always runs smoothly, and is in charge of equipment maintenance.

Toni
The founding partner of Funtastic, Toni created the company by accident in 1978 but once he got going he didn't want to stop. He's a dinghy sailing, cruise sailing, windsurfing and water skiing instructor. And he's also the back office manager.
THE FUNTASTIC TEAM
Are you looking for work this summer? If you enjoy working with active young people and are keen to join our team, please get in touch. You can become a member of our instructor staff whether you already hold federation qualifications or aim to become a qualified instructor.
To form part of our team of senior instructors, you must be over 18 years old, enthusiastic, responsible and hold the corresponding federation qualification as an instructor in one of the following water sports: windsurfing, sailing, catamaran sailing, water skiing and wakeboarding, or kayaking and stand-up paddleboarding (SUP).
Qualifications and previous experience will be looked on favourably, along with language skills. Salary to be agreed. Social security coverage provided. Would you like to find out more? contact us!
Costa Brava - Girona - Spain